2019-2020英语周报高二上册课标第7期答案
发布日期:2019-12-06
上传者:EKA***I7
投诉
英语周报2019-2020高二上册课标第7期答案
  下面是2019-2020英语周报高二上册课标第7期答案
  更多 英语周报请微信公众号搜索"答案易对网"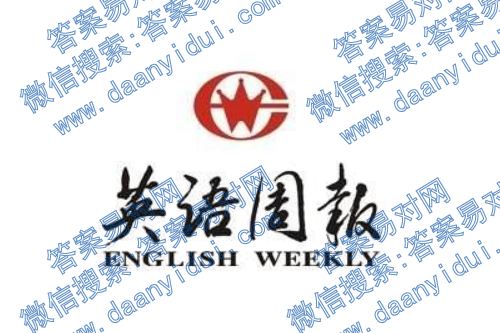 高二英语上学期阶段检测(一)
  参考答案
  1-5 BBCAC
  6-10BACAB:11-15 BCBCB
  16-20 CAABB 21-25 BACDD26-30 BDBDA
  31-35 BBCAA36-40 FAGEB 41-45 DACDB
  46-50 ADBDA51-55 DCCBC56-60ABDCA
  61. to go
  62. usually
  63. including
  64. more reliable 65. that/which66.a
  67.it
  68. attractive
  69.choosing
  70. decisions
  短文改错
  71....can't be,perfectly
  perfectly→perfect
  72. How-we can .
  How→what
  73.... felt rather worrying..
  worrying→worried
  74.... didn't well in
  well前加do
  75:..had been prepared
  去掉been
  76... the long time.
  the→a
  77.... next to us...
  us→me
  78.. I stop crying.
  stop→ stopped
  79... the tear...
  tear→ tears
  80..but I realized
  but→and
  书面表达
  One possible version:
  Dear Alex
  I' m sorry to hear that you want to give up your job
  as the editor of your school newspaper. I-don't think it
  necessary to do so.
  You said you were afraid it would affect your
  schoolwork, but I think there' s no need to worry. First
  being an editor. improves your abilities like memory and
  judgment, which will, surely help your studies.
  Moreover, you have chances to get more leaming
  materials which will be helpful to your. schoolwork.I
  think you ll benefit much from the editing as long as
  you manage it properly.
  I hope you can consider my suggestions.
  Yours,
  Li Hua
  选做题参考答案
  1-4 ADDA
  5-8 ABCA
如果遇到其他问题,请添加售后服务
QQ群:993749835