2019-2020英语周报高二上册课标第11期答案
发布日期:2019-12-08
上传者:110***6D
投诉
英语周报2019-2020高二上册课标第11期答案
  下面是2019-2020英语周报高二上册课标第11期答案
  更多 英语周报请微信公众号搜索"答案易对网"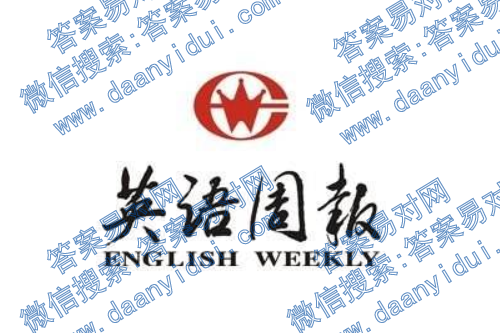 Book5 Unit5参考答案
  1-5 BCBCA
  6-10 BACCA11-15 BACAC
  16-20.BBABB
  21-25 CAADA 26-30ADDBA
  31-35 CDADC
  36-40 BFGED:41-45 DCABD
  46-50 CACCB
  51-55 CADBA56-60 CBDAD
  61, competition62. what
  63. was sent
  64. which
  65. tired
  66.known
  67:higher
  68.or
  69.organs
  70. extremely
  短文改错
  71....on our way..
  our→my
  72. stop persuade myself
  persuade→persuading
  73.. Icome across
  come→came
  74. .. with who
  ho→whom
  75. several method
  method→methods
  76. In end
  end前the
  77. I sudden realized
  sudden→suddenly
  78. . it will always.
  it→ there
  79. Because of
  去掉of
  80.... my family is
  is→are
  书面表达
  One possible version:
  Notice
  We are glad to tell you that there will be a' grape-
  -picking activity. next Saturday Now please let me inform.
  you about something important. The activity will begin
  at 8:00 am next Saturday, and end at 11:00 am. The main
  thing we will do is to help farmers pick grapes on the
  farm. You are welcome to take part in it. Please. come
  to:Student Council and apply for it before 5:00 pm next
  Thursday. Please remember to take your. hats and
  gloves. I believe you will have a wonderful time.
  Student Council
  选做题参考答案
  1-4 BADA
  5-8 ADCC
如果遇到其他问题,请添加售后服务
QQ群:993749835