2019-2020学英语高一上册课标基础第4期答案
发布日期:2019-12-07
上传者:5B9***HI
投诉
  学英语答案2019-2020学英语高一上册课标基础第4期答案
  下面是2019-2020学英语高一上册课标基础第4期答案
  更多 学英语请微信公众号搜索"答案易对网"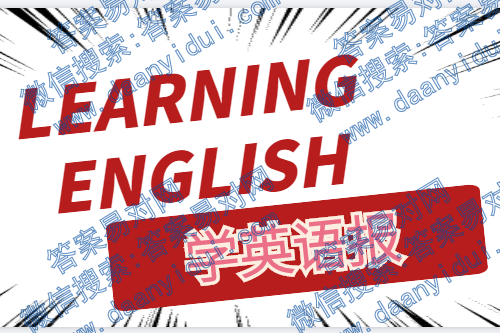 第1-3版
  1-5 ABACC
  6-10 BCBAC
  11-15 AABCB
  16-20 AACBB
  21-25 BACCB
  26-30 ADABD
  31-35 CDCBB
  36-40 CGAFE
  41-45 CBDAB
  46-50 CDBAC
  51-55 DADBC
  56-60 AABDC
  61.in
  62. the..
  63.Actually
  64. successfu
  65.invention
  66. was printed
  67. to spend
  68. that/which
  69.styles
  70. making
  短文改错
  第一句:me→I
  第二句:find→ finding; clearly→clear
  第三句:去掉for
  第四句:begin-→began
  第五句:dish→ dishes
  第六句:a→an; complete→completelely
  第七句:watch前加to
  第八句:How→What
  书面表达
  选做题一
  1. Yesterday when visiting the Forbidden City met two
  foreign students, Tom and Jack. Judging from Tom's accent;
  he is from America.
  2. Jack told me that he is a native of australia and that he is
  studying Chinese in Beijing at present.
  .3. Tom told me that he has many hobbies; such as playing.
  football and traveling.
  4. Sometimes I couldn't understand them because of my poor
  English
  5. However the experience made me realize the importance
  of vocabulary and I decided to make use of my free time to
  study English harder.
  选做题二
  One possible version:
  Dear classmates,
  I'm glad to have a chance to share my English learning
  experience with you.
  First of all, vocabulary plays an important role in
  learning English. You should find the best way to enrich your
  vocabulary. I suggest reading interesting English books and
  watching English programs. Secondly, you should not be
  afraid of making mistakes or communicating with others. In
  fact, I will take every chance to practise speaking English with
  foreigners, which helps improve my confidence and spoken
  English.
  So, believe in yourself and keep, and you''ll
  make great progress with your English.
  Thank you!
  第4版
  写作训练
  One possible version:
  Dear David,
  I am so happy to hear that the English club is planning
  to hold a series of activities to improve our English. I'd like to
  share my advice on it with you
  First of all, you may consider arranging an English
  learning meeting for us to exchange our learning methods with
  each other. Secondly, it is a good idea to show English movies,
  which will help improve our listening skills. Thirdly, I advise
  that an English speaking competition be held, as it is a good
  opportunity for us to practice:our spoken English:
  I hope you can take. my advice into consideration and I
  would be more than happy to take part in these activities:
  Yours sincerely,
  Li Hua
如果遇到其他问题,请添加售后服务
QQ群:993749835